THE FINEST MATERIALS
Leather and veneers are selected with the greatest care to ensure that, inside XF, everything is luxurious to the touch. Whether you prefer carbon fibre, or wood veneer finishes to complement the beautiful selection of leathers, your XF will always look and feel just right.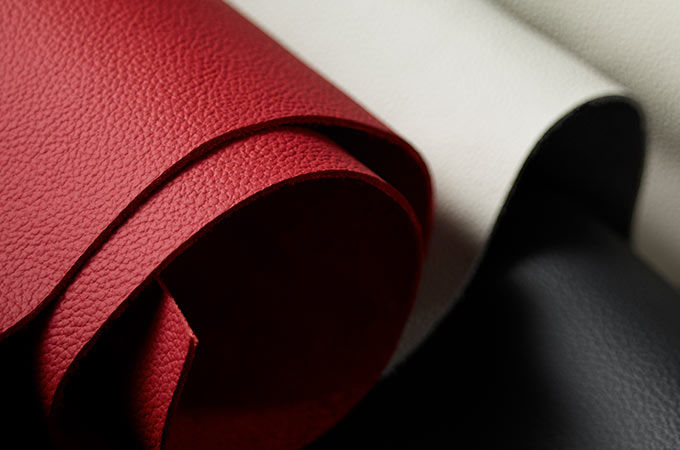 DESIGN DETAILS
XF combines meticulous craftsmanship with contemporary materials to offer a host of interior options. Twin-stitched, glove-soft leather, including premium Windsor2 grain, can be complemented with sleek veneers and quality cloths in a choice of colours.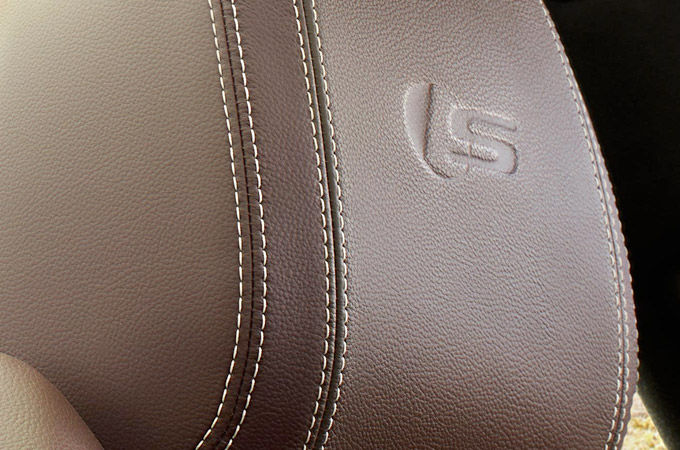 PERSONALISATION
From sleek modern veneers, high quality cloths and leathers to the wide variety of colour combinations, you can create an XF to suit your style. You can even add your own words to the illuminated treadplates.
BUILD YOUR OWN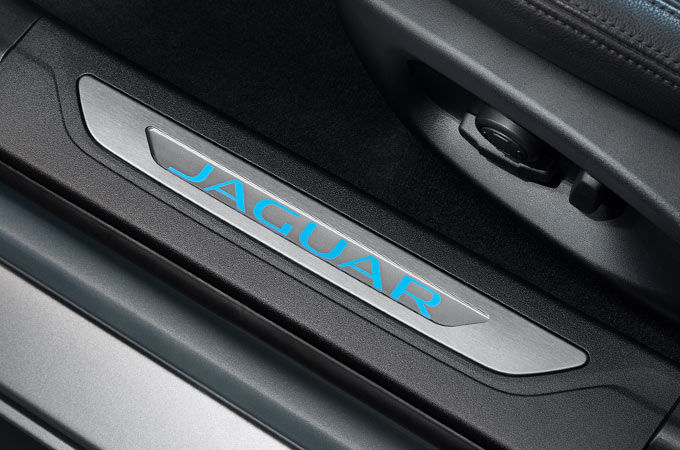 SPACE TO RELAX
XF's cabin is a destination of luxury, choice and abundant space. The generous dimensions of the rear head and legroom add up to outstanding comfort for passengers. Ambient Interior Lighting also enhances XF's atmosphere while LED reading lights offer clear, personal illumination.
FRESH AIR THINKING
To improve air quality, XF Sportbrake offers an optional ionisation system. With this system, air is passed through an ioniser that filters and purifies the airflow before it is circulated within the cabin. This neutralises odours as well as minimising bacteria and pollution for a more pleasant and healthy cabin environment.
WATCH THE FILM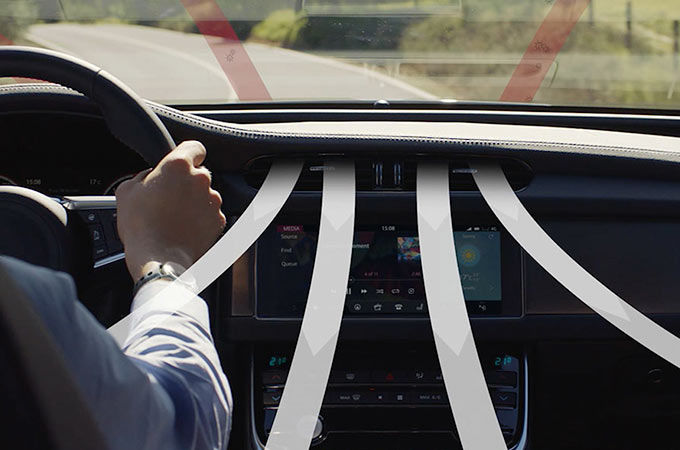 A LIGHT WAVE
Introducing even more natural light and airiness to the interior, the optional 1.6m2 fixed panoramic roof3 available with XF Sportbrake is the largest single section glass roof in its class. There's also the option of a gesture roof blind that can be opened and closed with a light wave of your hand without you ever having to take your eyes off the road.
WATCH THE FILM